Ning
Ning, DJ at 903, is also the Chairman of G'liclub, a toy fan and anime fan, currently hosting radio programmes including "Adobencha", "Manjiya" and "Twisty Risky Story".
In 2019, Ning started his own "PinPin Like You" brand and has designed an array of fun badges to spice up your ordinary life.
Ning's Own Designed Products
PinPin Like You
Ning × SampsonStore.com Collaboration
PinPin Like TENGA Combo Set
HKD 999
This set does not only win by quantity, but also quality—the "PinPin Like You" badges (total 9 styles) designed by Ning and the second generation PREMIUM TENGA (total 5 styles) are a combination of both fun and class, bringing you an unprecedented massive surprise!
Buy now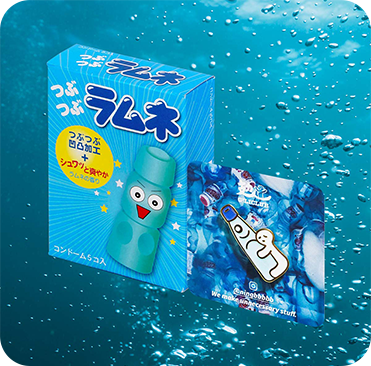 Studded Ramune Soda Combo Set
HKD 99
You cannot drink this Ramune Soda Set but it will make you so happy and may even spice up your love life! Present to you the Ramune Soda badge designed by Ning and Sagami Studded Ramune Soda condoms, which are about to redefine Ramune Soda for you!
Buy now